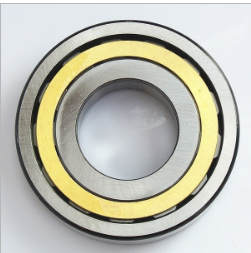 Cylindrical Bearing | Image Resource : blogspot.com

With so many equipments around you in so many ways, ranging from the hard drive to the washing machine, automobiles and equipments in the place of work, at all time you are bombarded with machines that work at a frantic place. The technologies that you see around you come with various moving parts that are kept in good condition and with reduced friction using bearings.
Why Are Bearings Needed?
Bearings are needed to keep moving metal parts from creating a lot of friction which can result in wear and tear. They come in various configurations out of which an important one is the spherical plain bearings. These types of bearings are required in applications which require tilting or rotating movements.
What is special about them is their unique constriction. They come with an inner ring that has a convex surface or the outside and an outer ring which has a concave surface on the inside. They can be either those that needs maintenance else those that are maintenance free.
About Spherical and Cylindrical Bearings and Their Uses
Out of the many variations in spherical plain bearings, an interesting one is the self lubricating or thrust type SPB. It is different from other models as it can support both radial and thrust loads. They have a very long service life and can work under the most difficult of environment conditions. They are also self aligning in all directions and operate very quietly.
This type of bearing can be one that needs maintenance or one that is maintenance free. It is noted that the plain spherical ball bearing is available in various sizes and in different types of materials. In addition to automobiles, they have various other applications such as agricultural and mining equipment, robotics, textile industry etc.
You will find cylindrical bearings to be a very interesting type of bearing which comes with cylinders instead of ball as seen in ball bearings. They are used in metal parts that have high radial load capacity and are right for applications which have high speeds.
An interesting variation of the cylindrical bearing is the double row one which comes with a high radial load capacity and is most suitable for situations that demand high speed. The cage of this type of bearing is made from pressed steel or machined brass. You can also find them being made from molded polymide.