One of the most popular Gujrati originated dishes, Dhokla is a vegetarian dish. Despite of originating from Gujrat, many people all around India and even the world eat and relish Dhoklas. The preparation technique is very unique as it is prepared using a split chickpeas and rice batter that is fermented.

The fermentation of this dish makes it a unique Gujrati cuisine. People usually consume it during breakfast or snack times but there are people who eat Dhoklas as main course. There have been instances where Dhoklas have been mistaken for Khaman, which is another Gujrati dish. Despite of having a visual similarity with Dhokla, the preparationand ingredient is different for the dishes.

The Growing Popularity Of Dhokla Recipes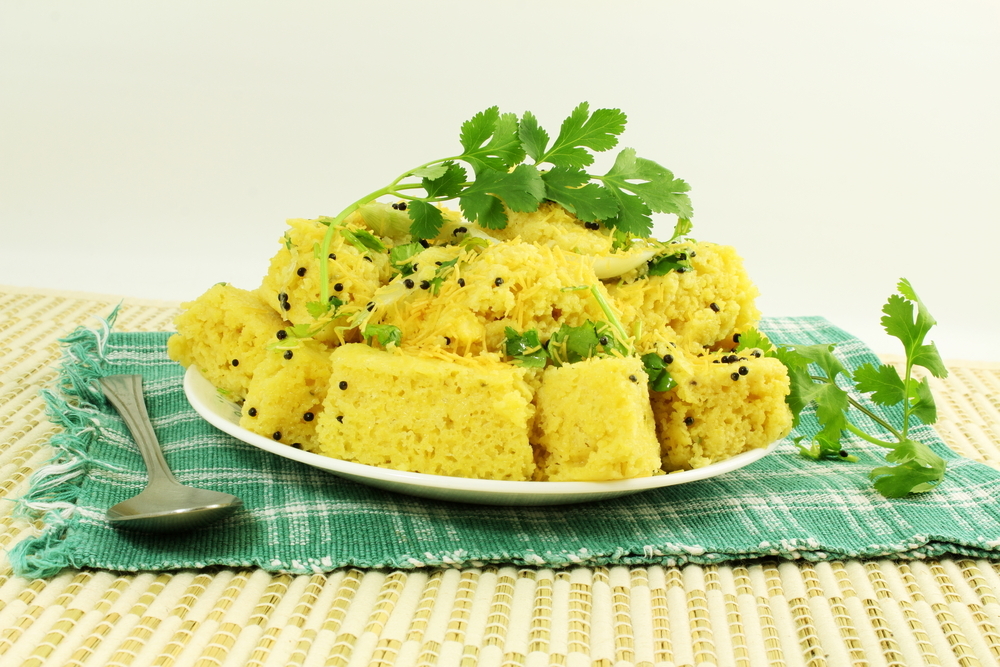 Dhokla recipe | Image Resource : shutterstock.com

The popularity of Dhokla is not only restricted to real life and several fictional works such as movies and literary works have mention of Dhokla in them. This only shows the popularity of the dish which has spread across the world. There are several types of Dhokla recipe such as Rava dhokla, cabbage dhokla, moong dal dhokla, cheese dhokla, rasiya dhokla, mango dhokla, etc.

Chefs and food lovers do not hesitate when it comes to experimenting with this simple dish. Most of these experiments have resulted in delicious combinations and dishes. Dhokla is a very light, fluffy and humble dish that is also popular for being a healthy delicacy. It has several nutritious values because of the fermentation and steam preparation. The oil content is also very less which makes it a low-calorie dish.

When it comes to Dhokla, people do not have to sacrifice on taste for a healthy choice. Those who do not love other types of bland foods such as oats or cereals can easily eat the delicious Dhokla without any kind of hesitation. Another advantage of Dhokla is that the Dhokla recipes are not complicated and can be easily prepared.

Finding New Dhokla Recipes On The Internet

Previously, chefs would release their recipes in a book and share it with others but these days the internet has allowed anyone and everyone to share their own culinary inventions with others. Social networking sites or web stream sites have allowed people to upload their own recipes which has made Dhoklas even more popular.

Dhokla is one of those dishes that can be experimented with different flavours and ingredients. The different types of Dhokla recipes that are available on the internet is a clear proof of this statement. Other than this there are several food bloggers as well who upload recipes on their own websites or food websites in order to share their ideas with others. New recipes to prepare Dhokla can be easily found on them.