Are you sick of eating dosa and idli? If you are maybe you should branch out and try some other Indian which although it is not as popular as the other two mentioned already but is getting quite popular among young and old alike. Breakfast is an important part of the meal, because your stomach is empty for the entire night, and you need to have something that is healthy, filling but is also tasty! Before you head off to work, you want something tasty to eat so that you can be in a good mood. Uttapam can serve as the perfect breakfast because it is both healthy as well as delicious.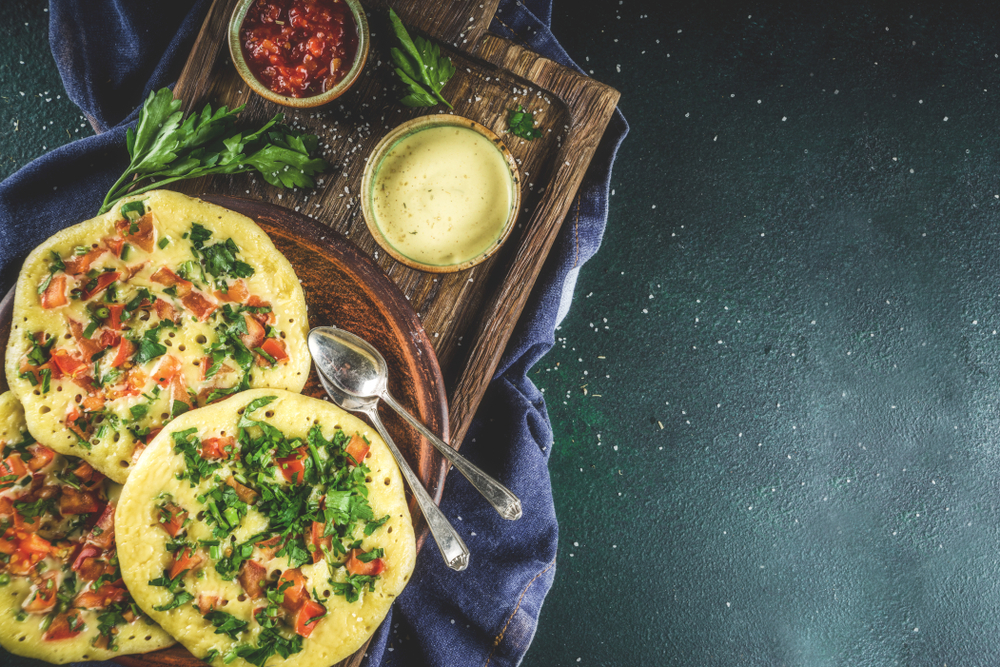 Bhel Puri | Image Resource : shutterstock.com

The dish originated in South India, and you will find the recipe mentioned in almost all major South Indian restaurants in the country. Do not be surprised if you see uttapam in one of the menu cards any where across world because, it is one of the most popular Indian snack loved in all the continents. The dish is made in every household of South India and is mostly eaten for breakfast or as a snack. The South Indian dish is also sometimes called the Indian pancake or the Indian pizza with toppings. Although uttapam, pancake, and pizzas are completely different in how they taste and also in how they are made.

How Is The Dish Prepared?

The dish is becoming increasingly popular because of its health benefits and also for its short preparation time. You do not need to be an expert or a chef to prepare an uttapam. It is one of the dishes that can be made by anyone even kids, if you just know simple cooking and what goes into the meal.

To prepare uttapam, you need rice, lentils, and dosa batter. They have to prepare into a batter, and then you add spices and vegetables to this batter, which ultimately serves as toppings. The dish is served with coconut chutney, sambar and tomato chutney.

The uttapam dish looks and tastes crispy on the outside, but the inside will be soft and spongy. Some foodies even go on to say that they love uttapam because of how eating it feels like you are having not just one dish but two! The outside feels like you are eating some snacks, while the inside feels like you are eating idli or dosa.

There are even mini uttapam recipe that are now available in some selected restaurants. You can try out one of these mini uttapams before you order regular sized ones and gobble it all down. For diet-conscious folks, you can eat oats uttapam or even plain uttapam.